This is an Exclusive Interview from MJworld.net With Xscape Artwork Designer Mat Maitland, who is also a huge MJ Fan. Matt gives a little background and discusses his inspiration used for the Artwork.. I think his artistic vision for this cover is perfect. I see Michael's head masked inside a speaker membrane, Xscaping into a black hole universe of his Music.
~ Qbee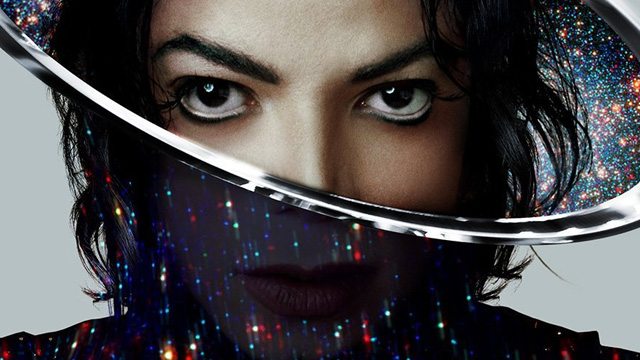 MJWN had the opportunity to speak with the 42 year old London designer
Mat Maitland
, the creator of the brand new artwork for the upcoming
Michael Jackson
album 'Xscape' and the Creative Director for
Big Active Design
. He tells us the background to the project, his inspirations and how it was made.
How did it come about that you worked on the 'Xscape' album?
Word must have got out that I was a huge MJ fan! We (Big Active, design co) were approached by Sony.
How many designs did you create for 'Xscape'?
I created about 10 cover ideas.
How was the artwork made? Was it based on a photo?
It's based on a photograph given to me by The
Michael Jackson
Estate; it's a fairly recent image of Michael but like I say, it's based on that image and uses parts of it.
Was there anything in the design process that you particularly wanted to achieve?
It was really important to everyone (including myself) that the cover felt like a new Michael album, something he might have done today, rather than a retrospective image that may have looked like a best of. I really wanted to capture the magic and power of MJ but also his vulnerability.
Where did you draw inspiration from for the 'Xscape' artwork?
I wanted to evoke a contemporary and quintessential incarnation of Michael as an artist who constantly injected new blood into his music and also to focus on both the intriguing and futuristic aspects of MJ. As well as being a tribute, I hope that it will inspire reflection on a man who continues to stimulate and offer unique creative musical possibilities to so many today. I also tried to say that Michael is all around us, in our universe and beyond, on earth and in outer space.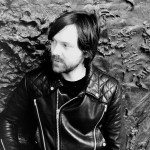 Deluxe Album Cover Standard Album cover Mat Maitland
How long have you been an MJ fan for?
30 years.
What's your favourite album cover from Michael's back catalogue?
'Dangerous' because it was such a knowing image that acknowledged and commented on the world Michael had created for himself, good and bad. It kind of carried on the theme of the 'Leave Me Alone' video as that was the last track on 'Bad' and then this was the album after that. It has so much detail in it which was unusual in the times of simple CD covers (although the eyes held your attention). Also, I like that it was true to Michael's vision whereas on 'Bad' (and 'Invincible') the label stopped him from using the images he wanted. Actually, coming back to the eyes, this was a big influence on the cover I created for 'Xscape' – the magnetic stare, always looking at us.

How does it feel that your artwork is about to be owned by millions of people around the world and will be a part of iconic pop history for years to come?
It's been a lifelong dream to create a sleeve for
Michael Jackson
and I feel honoured to be asked to do it. Even if I wasn't a fan it would have been amazing but as a huge fan it makes it even more special. I hope that the fans like the cover. I've heard the album and it's really amazing!