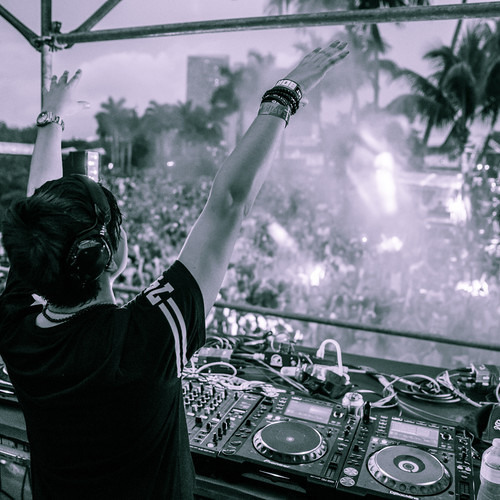 Audien, a 22-year-old EDM producer and DJ from Mystic, Conn., has already met a host of famous people, including Armin Van Buuren, Tiesto, Nicky Romero and Hardwell. "They're all my friends," he says.
But this year, he got his biggest dose of celebrity yet. Sort of. He was asked to remix Slave to the Rhythm, a track off
Michael Jackson's posthumous album Xscape
.
"I've always been a huge fan of him. He's the king of pop," says Audien, whose real name is Nate Rathbun. "When I first heard the song, it sounded really cool and fresh. I had ideas about it instantly. It took me about a month to remix it. I had to do it twice because the first version didn't go over so well."
USA TODAY.
Slave to the Rhythm Audien Remix is released on MJ's Vevo Youtube
Music video by Michael Jackson performing Slave to the Rhythm.
(C) 2014 MJJ Productions, Inc.
Download "Slave to the Rhythm" Audien Remix on Beatport July 28